Stephen Doyle, Time Served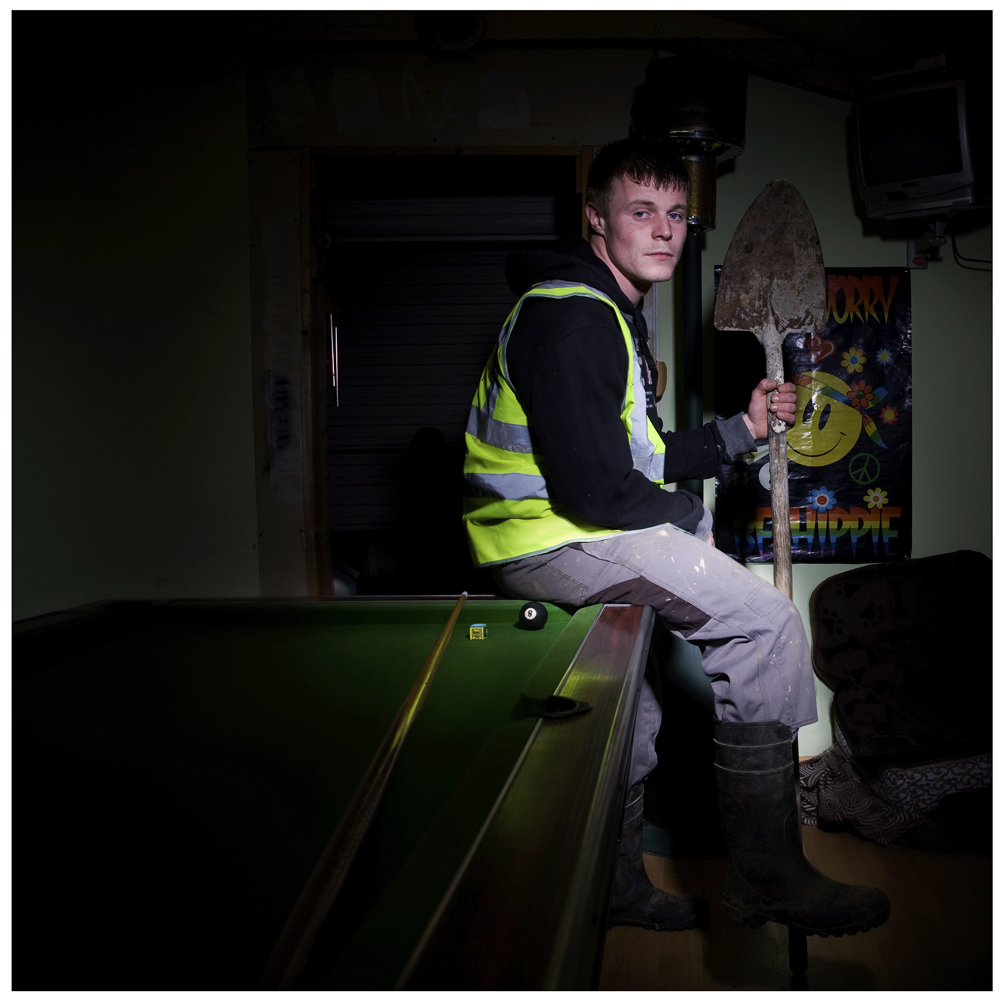 Stephen Doyle comes from a family with a long history of involvement in the construction industry in Ireland. 'Time Served', an on-going series of portraits, explores life for the young tradesmen who served their time and worked in construction during the boom years. All the participants now struggle to find work. Many are unemployed.
While unemployment is a key issue, it is not the main issue that Doyle addresses in this worlk.  Issues such as role reversal, depression, anger and despair are common narratives throughout the work.  Collectively, the images show some of the complexity of human adaptability; separately they give a strong sense of the individuals' feelings and personal responses to their new situation.
Stephen Doyle
Stephen worked in the construction industry before completing a BA (Photography) at Griffith College.  He won the Inspirational Arts Photography Award in 2011. 'Time Served' was recently exhibited at the Abbey Gallery in Drogheda.
Info
Opening day: 6.30pm Wed 18 Jul
Dates: 19 Jul-3 Aug
Opening hours:
Mon-Fri 9.30am-5.30pm
Sat 11am-4pm
Sun closed
Inspirational Arts Gallery
7 Herbert Street, Dublin 2