Remote Coral Reefs: Tara Oceans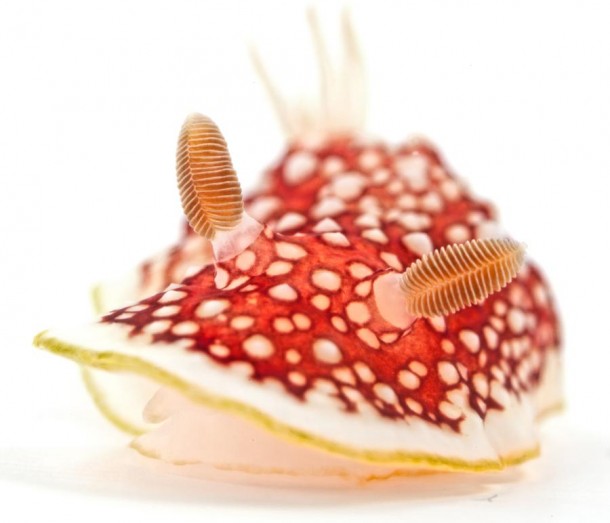 On 31st of March 2012, the schooner Tara, equipped with new technology for sampling the entire plankton communities from viruses to animals, and benthic diversity in coral reef ecosystems came back to her homeport, Lorient, France. After 115 000kms, ~27,800 biological samples, 100 scientists, 50 countries crossed in 2 ½ years.
The Kahi Kai team has the privilege to be involved in the development of the imaging platform of the Tara Oceans Expedition. They went from Libya to Croatia, Djibouti, Saint Brandon, from Ascension (Great Britain) and Rio de Janeiro (Brasil) and finally a trip around the Gambier Islands.
This exhibition will present pictures taken during the two major remote coral reef surveys as part of the Tara Oceans Expedition: Saint Brandon and Gambiers.
Saint Brandon (Republic of Mauritius), an island nation off the coast of the African continent in the Indian Ocean, about 900 kilometers east of Madagascar. Aldine Amiel from Kahi Kai joined the schooner in Male and was in charge of the imaging platform onboard for the 26 days
Gambier Islands and atolls cover a small area (about 35 km²) in the south Pacific and is well known for its pearl farming. Those natural and quite isolated islands are located at the southeast end of the Tuamotu archipelago, several hundred miles south away from Tahiti Islands. In Gambier, most of the landscape was designed and shaped by volcanic activity contrary to the Tuamotu islands, which comprise several chains of coral atolls. Eric Roettinger was in charge of the imaging platform onboard, taking both macro and microscopy photos of planktonic and benthic sea creature.
Photographers: Eric Roettinger, Aldine Amiel
www.kahikai.org/
Find further information about the partner organisations, associated events (talks, film screenings, guided tours aboard the Tara vessel), ticket prices, and bookings, at www.ambafrance-ie.org
About the photographers
Eric grew up in Munich, Germany, where he taught himself photography in his teenage years. After college, he moved to the southern part of France to live close to the ocean and study Marine Sciences. His close relationship to the water as a professional swimmer and freediver and his passion for the oceans inspired him to bring his photo gear below the water surface and image the rarely perceived beauty and untamable energy of the oceans. Eventually Eric moved to Hawai'i to work at the Kewalo Marine Laboratory and co-found the non-profit organization Kahi Kai (meaning "one ocean" in Hawaiian, www.kahikai.org/) that combines photography and science to promote marine biodiversity and raise awareness about the fragility of our oceans. Some of Eric's personal ocean related images have been exhibited in Munich (Ger), Hamburg (Ger), Cannes (Fra), Honolulu (Hawaii, USA), were part of the interior design of surf wear stores and have illustrated journal covers, articles, websites and blogs.
Aldine grew up in the southern part of the french Alps. She was always passionated about nature and early during childhood, photography allowed her to discover the world with a different eye. She has a keen interest in discovering new horizons, cultures and also spending long hours by herself in the nature. After her PhD in Biology, during which she got immersed to the fascinating marine life and started portraying sea creatures of the Mediterranean Sea, she moved to Hawaii for her job. In 2008, she became one of the co-founder and photographer of the non-profit organization Kahi Kai (www.kahikai.org/). Her passion for photography and science pushes her everyday to discover nature with a different perspective. Aldine's main interest in photography is the fascinating aquatic and terrestrial wildlife as well as landscape photography and she uses this art to bring nature closer to the public in order to appeal to their responsibility to preserve the highly fascinating and endangered biodiversity.
Info
Dates: 7 Jul-31 Aug
Opening hours: 11am-5pm Tue to Sun & Public Holidays
Entry: €5, Family: €10, Unwaged: €3
Find further information about the partner organisations, associated events (talks, film screenings, guided tours aboard the Tara vessel), ticket prices, and bookings, at www.ambafrance-ie.org
National Maritime Museum of Ireland
Old Mariners Church, Haigh Terrace, Dún Laoghaire Harbour