Vincent O'Byrne, Post Photography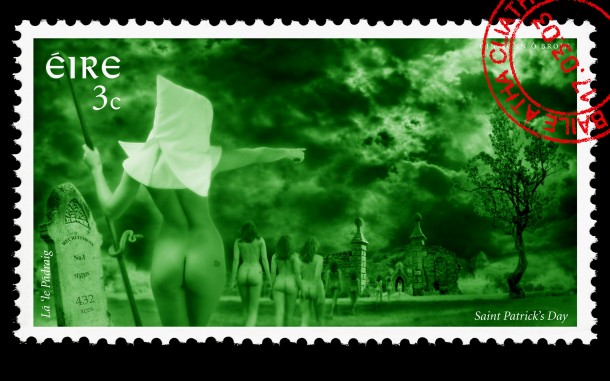 A satirical and narrative set of images in the form of Postage Stamps.
Vincent O'Byrne is a commercial/advertising photographer working out of Dublin. Over the 26 years as a professional, he has worked on many corporate accounts and his work is familiar to many. In his spare time, he pursues fine art photography in the form of fine art nudes for the purposes of exhibition and promoting the genre in this country. It is through his personal work that he has established a reputation and he constantly in demand for lectures and workshops, both at home and abroad. His Post Photography series was one of the first bodies of work to achieve the highly coveted Master Qualified European Photographer with the Federation of European Photographers (FEP) in 2006.
Info
Dates: 7-28 Jul
Opening hours:
Only Saturdays 11am-5pm
Dublin Camera Club
10 Lower Camden Street.