Portfolio 12 – International Portfolio Reviews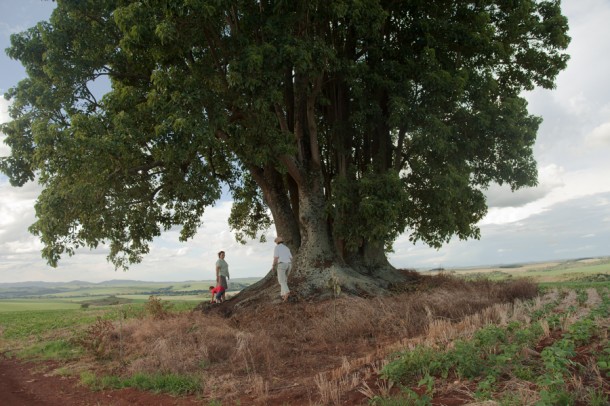 Presenting a unique opportunity for emerging artists worldwide to showcase their new photographic projects and meet with international professionals, PhotoIreland Festival's international portfolio review weekend takes place from 13-15 July 2012 at Moxie Studios in Dublin city. While the reviews are private one-on-one consultations, the general public is invited to meet and engage with the participants in an informal way. All the works will be showcased in a projection at the opening event.
This year, the 45 participants come from over 20 countries, such as Japan, Mexico, Canada, Australia, Russia, United States, the Netherlands, Portugal, the Philippines, Finland, Lithuania, Greece, Germany, France, the United Kingdom, and, of course, Ireland. The reviewer list includes curators, gallery owners, festival directors, publishers and other international photography professionals.
We are very thankful to the Goethe-Institut Irland and the Austrian Embassy for their support, and to all involved for their dedication to make this event a success.
All submitted portfolios were pre-reviewed by a professional Jury: Peggy Sue Amison (Sirius Arts Centre), Nora Hauswirth, Leszek Wolnik (Fire.ie), Tanya Kiang and Trish Lambe (Gallery of Photography), Richard Mosse (Photographer), Moritz Neumüller and Ángel Luis González (PhotoIreland).
The shortlist for Portfolio 12
Eufalia Almeida, Pablo Axpe, Juste Balciunaite, Ieva Blataduonyte, Chloe Borkett, Noel Bowler, Nolwenn Brod, Emma Campbell, James Cant, Joseph Carr, Stephen Crossland, Chloe Devis, Attila Floszmann, Darek Fortas, Roger Frei, David Galjaard, Ali Hanoon, Asbjoern Jensen, Dragana Jurisic, Kasia Klimpel, Dionysis Kouris, Ben Krewinkel, Yaron Lapid, Barbara H Larkin, Mayra Martell, Tony Mc Donnell, Dara McGrath, Thais Medina, Yvette Monahan, Wawi Navarroza, Kate Nolan, Miriam O'Connor, Cynthia O'Dell, Ethna O'Regan, Zoe O'Reilly, Tina Remiz, Gaspar Risko, Stefania Sapio, David Thomas Smith, Chun Soo Kim, Eric Stephanian, Amy Stevens, Kurt Tong, Andreas Tschersich, Dominic Turner, Fabian Unternaehrer, Catrine Val, Erik von Frankenberg
The Reviewers
Jan Babnik – Chief Editor Revija Fotografija Magazine, Ljubljana
Jan Babnik is a free lance editor, curator, critic and photographer. He is editor in chief of the Slovenian magazine on photography Fotografija.
Pavel Banka – Chief Editor Fotograf Magazine, Prague
Czeck photographer Pavel banka is the editor in chief and co-fpunder of the Fotograf magazine, and also Artistic Director of the Fotograf festival.
Walter Bergmoser – Curator & Photographer, Soul
German photographer, curator and professor for photography based in Seoul. Organizer of several prestigious exhibitions, festivals and education programs.
Reinhard Braun – Camera Austria, Graz
Writer and curator. Director and publisher of the Camera Austria Magazine.
Louise Clements – QUAD & FORMAT Festival, Derby
Co-founder and Artistic Director/Curator of FORMAT International Photography Festival, Derby UK. Artistic Director of QUAD, a visual arts and media centre in Derby UK. Curator and photography writer since 1998.
John Duncan – Co-editor of Source Magazine, Belfast
John Duncan has co-edited Source since 1994. Before this he studied Documentary photography at Newport and Fine Art Photography at Glasgow School of Art. As well as editing the magazine he also has continued to produce his own photographic work.
Gösta Flemming – Journal, Stockholm
He is the director of the Swedish publishing company Journal, which is specialized in photography books.
Nora Hauswirth – former CEO Sodapix, independent curator, Zurich
Hauswirth was the Managing Director of the renowned agency Sodapix and was Artistic Director of Photo12 festival in its last two editions.
David Kronn – Private Collector, New York
Irish born American collector, whose important collection ranges in content from 19th century Daguerreotypes to the 20th century photography.
Trish Lambe – Gallery of Photography, Dublin
Curator/Projects Director of the Gallery of Photography, Dublin, where she has been working since 1992.
Dewi Lewis – Publisher, London
Founded in 1994, Dewi Lewis Publishing is recognised as one of the leading photographic publishers in the world.
Katarzyna Majak – Kwartalnik Fotografia, Września
Katarzyna Majak is a visual artist, writer, photography lecturer, and a member of editorial board of Polish magazine Kwartalnik Fotografia, 'Fotografia Quarterly'.
Karen McQuaid – The Photographers' Gallery, London
Dubliner Karen McQuaid, is a curator at The Photographers' Gallery in London, where she has worked for the past seven years. Karen organised the talks and events programme from 2005 to 2008, and has been working on the exhibitions programme since 2008.
Andreas Müller-Pohle – European Photography, Berlin
Artist and publisher. Editor of European Photography magazine, Göttingen & Berlin, since 1980.
Moritz Neumuller – PhotoIreland, Dublin/Barcelona
Curator, educator and writer in the field of Photography and New Media. Currently, he works as the Festival Curator at PhotoIreland Festival in Dublin.
Markus Schaden – Schaden, Cologne
Bookseller, publisher and curator for photography, owner of Schaden.com, which focuses on limited-edition photography books.
Dagmar Seeland – UK Picture Editor for Stern, London
Dagmar Seeland has been the UK photo editor for the German weekly STERN magazine for 13 years. She contributed to other titles, such as the youth magazine YUNO, VIEW and the monthly travel magazine GEO Saison, as well as the bi-annual STERN Photography Portfolios.
Leszek Wolnik – Curator & Strategist, The Copper House Gallery, Dublin
Leszek is curating the collection of portfolios containing several thousand photographic prints and images to be housed in the Photography and Fine Art publishing facility in The Copper House Gallery.
Info
Opening day: 6pm Fri 13 Jul
Dates: 10am-5pm Sat 14 & Sun 15 Jul


Moxie Studios
Lad Lane, off Baggot Street, Dublin 2
Weekend Schedule
FRIDAY 13 July
6pm Portfolio 12 Opening at Moxie
6pm Video projections
SATURDAY 14 July
10am-1pm Portfolio 12 Morning Sessions
1pm-2pm Lunch
2pm-4pm Portfolio 12 Afternoon Sessions
SUNDAY 15 July
10am-1pm Portfolio 12 Morning Sessions
1pm-2pm Lunch
2pm-4pm Portfolio 12 Afternoon Sessions