Andrzej Rozycki, Photosophy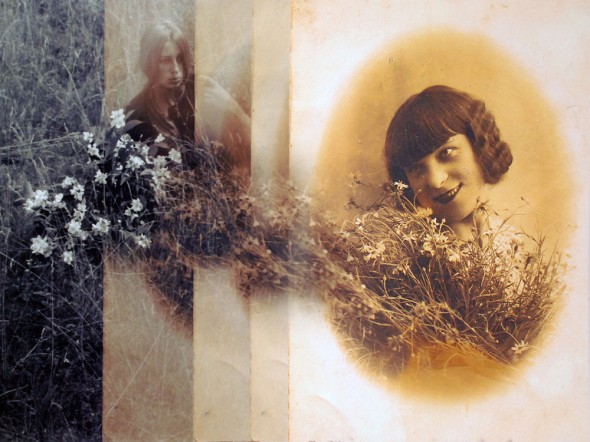 The aim of the exhibition is to present a very specific approach of Andrzej Rozycki to the medium of photography. In his indepth research he looks for the sense of photography seen as a way of looking at the visible and at the same time invisible reality. To Andrzej Rozycki photography is a mystery, a secret process similar to alchemy, religious mystery where an invisible image is present in the pure visibility. Through the mechanical, physical and chemical processes photographer touches the secret of substance. Since it's a dialectical process he experiences a secret of metaphysics. That way the problem of photography is the problem of mysticism, of sacrum, of transcendence. The exhibition will present photography not as a mere reproduction of the visible reality, but as a will to show something indescribable, invisible, mystic, some sacrum. That problem will be examined through three photographic series "Tribute to the traditional photography" 2009, "Sorrow Natures" 1995, and "FotoAndrzejoZofia" 2010, which constitute three main directions in the artistic and philosophical work of Andrzej Rozycki in the last decade.
Curated by Karol Jozwiak
Accompanying events:
A talk on the output of Andrzej Rozycki by Karol Jozwiak and meeting with Andrzej Rozycki – 6pm Fri 13 Jul
Documentary movie on Andrzej Rozycki's artistic output: "Photosophy" directed by Jacek Jozwiak, Lodz 2012, 25' Polish with English subtitles  – 12noon Sat 14 Jul  and also 7.30pm Tue 17 Jul
Andrzej Rozycki
Andrzej Rozycki is a Polish visual artist, photographer, philosopher, theoretician of art and a film director. In the 60s and 70s he belonged to the famous Polish neo-avangarda groups, such as: Zero-61 and Warsztat Formy Filmowej (Workshop of the Film Form). In that time he was focused on very conceptual approach to the art of photography. In 70s he became a lecturer at the Polish National Film, Television and Theater School in Lodz. During the 80s and 90s he started to cooperate with National Television making about 50 documentaries on art and culture. His films, among them the outstanding documentary "Infinity of a distant ways. Zofia Rydet: as seen and heard", received numerous awards at festivals. He came back to the art of photography in 90s connecting his conceptual experience from the neo-avangarda period and his current interest in anthropology, theory of religion and symbols, questions of the sacrum.
Karol Jozwiak is a historian of art, curator. Mainly interested in the questions of philosophy of art, theory and history of photography. Curator of photographic exhibition, such as Zofia Rydet's The Arc of the Realism (2011), Zofia Rydet's Inventorying the Image (2012), Inge Hondenbrink's Multiply Portrait of Lodz (2012), Andrzej Rozycki's FotoAndrzejoZofia (2010).
Info
Opening day: 7pm Thu 12 Jul
Dates: 13–24 Jul
Opening hours:
Daily 12–6pm
Centre for Creative Practices
15 Pembroke Street Lower, Dublin 2