Kimura Ihei in Paris: 1954-55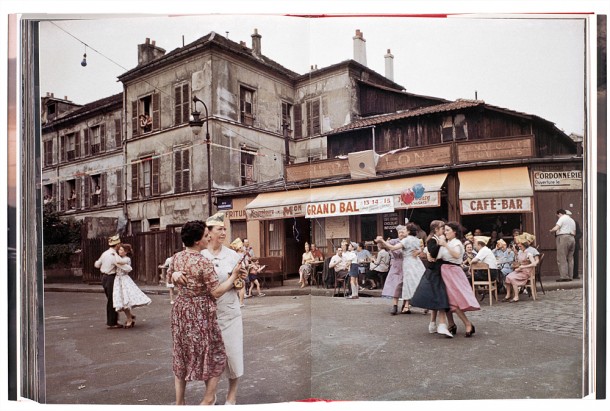 The Japanese photojournalist Ihei Kimura was a keen adept of the Leica camera, which had been introduced to Japan in 1929 and a great admirer of Henri Cartier-Bresson. Kimura started portraying his native Tokyo in the early 1930s and is considered one of the photographers to have best captured the city's spirit. In 1932 he co-founded the monthly photo magazine Koga to showcase the German-influenced New Photography movement in Japan and during the war worked as a photojournalist in Manchuria.
In the mid-fifties, Kimura made several trips to Europe, providing photographs for magazines. Kimura Ihei shashinshū: Pari, a collection of his colour photographs of Paris, would only be published in 1974, and outside of Japan, it was only known to a few enthusiasts until its exhibition in the Arles Festival in 2004.
Kimura's photos are not only a reference to European culture (including photography), through the eyes of an outsider. They are also a testimonial. What looks somewhat nostalgic from today's point of view was way ahead of its times then. Paris was a bustling Metropolis and Kimura photographed it in colour, something unheard of in the 50s.
 
On his return to Japan, Kimura concentrated on photographing rural life in Akita, and on portraits, particularly of writers. He died in his home in Japan in 1974, the year of publication of Pari.
Thirty years after, the 174 colour photographs of Paris have been newly edited together, offering also many unpublished works. The presented exhibition offers us a rare opportunity to enjoy the unseen work.
Info
Opening day: 6.30pm Mon 2 Jul
Dates: 3 Jul-15 Sep
Opening hours:
Mon-Thu: 8.30am-6.30pm
Fri 8.30am-5pm
Alliance Française Dublin
1 Kildare Street, Dublin 2