Kate Nolan, Neither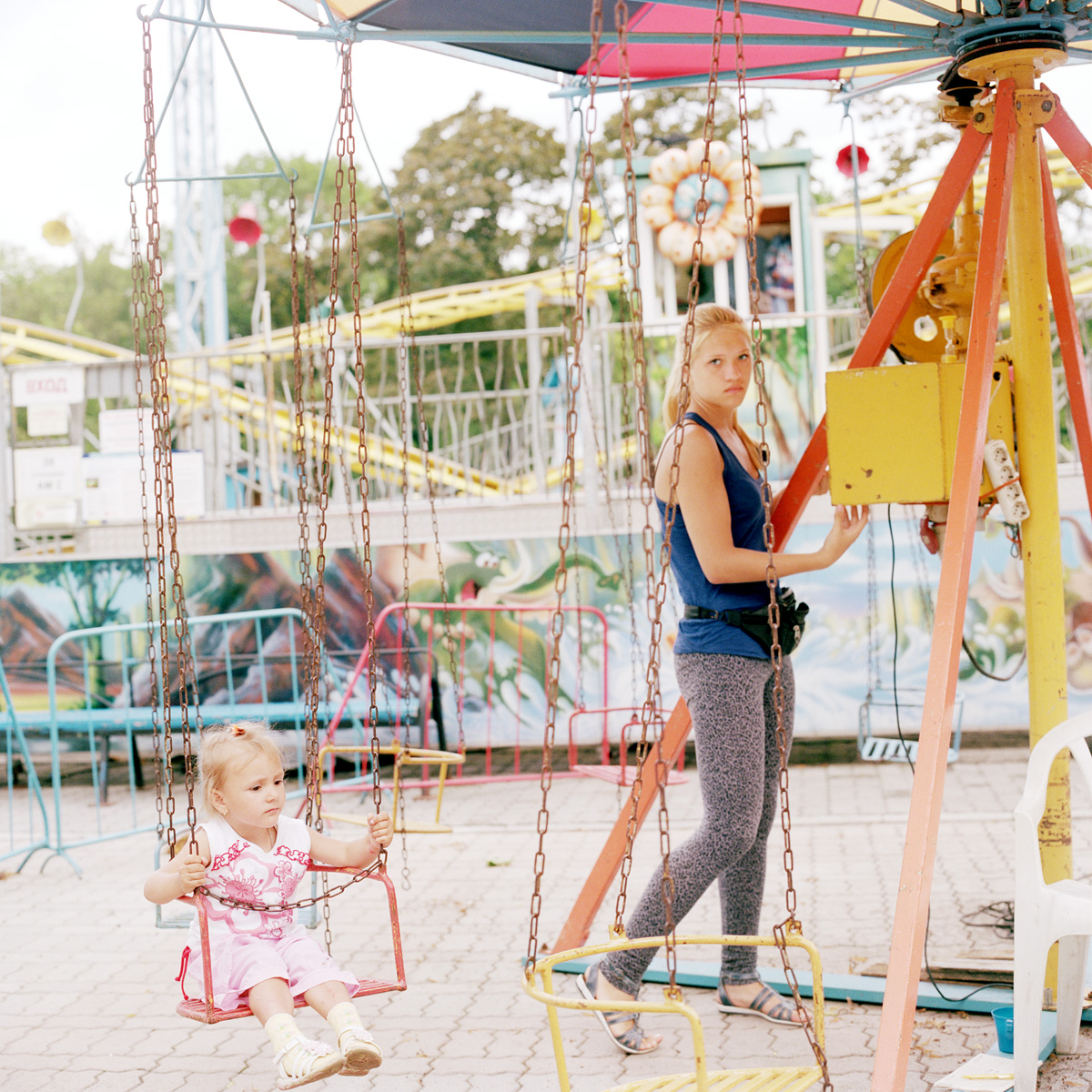 'Neither' is an exhibition of work created between 2009-2012 looking at the situation of young women in Kaliningrad, Russia. Locked into dreams of a future that their homeland cannot recognise or fulfill they look afar. They live separated from both their motherland and the new Europe and must struggle to negotiate their own place in a society in continual flux. "The women I have been living with and sharing with have generously opened up their homes and their minds to allow me to better understand this link between place, identity and history. They have guided me through the stories of this region and the effect it has had on the individual. Kaliningrad has been isolated geographically and politically from the beginning and numerous women have never gotten a chance to travel to 'Big Russia' but still hold onto their Russian roots. They have given me an opportunity to fully explore this post-soviet culture and the roles that they play within it telling me of their dreams and fears. Caught between a rich Russian history and the new Europe these strong women search out their place between the two worlds."
Events during the show:
7pm Fri 6 Jul- Razgulai – Russian Feast
A three course Russian meal giving the chance to sit down and reflect over a steaming bowl of Solyanka with soulful tunes from the heart of Russia. €10 per person
20-25 guests limit so book early to avoid disappointment, email: katenolan@gmail.com
Tue 10 Jul- Artist Talk
Kate will discuss the making of this project from shaky beginnings to understanding when a long term project is complete. She will also show previous and current work as a catalyst to explore how photography has effected her thinking about the world and questionings of representation.
Kate Nolan
Kate Nolan is a documentary photographer based in Dublin, Ireland. Photography allows her to explore and tell the stories of those around her, constantly searching for new ways to challenge and reinvent the visualization of individual lives. Her practice involves working closely with her subjects, listening and recording their stories, and then illustrating their circumstances through still images and text.
Her on-going project Neither has been selected for exhibition in London, Cardiff, Minneapolis and Kailiningrad, Russia. This work has also been reviewed widely and published in several international magazines. Neither is in the process of being produced into a photobook which will be published at the end of the year.
Info
Opening day: 7pm Tue 3 Jul
Dates: 4-15 Jul ***Extended to Fri 20 July***
Opening hours:
12-6pm Daily
bio.space033
33 Charles St West, Dublin 7