David Monahan & Maurice Gunning – Living – Leaving
In 2008, Maurice Gunning travelled to Buenos Aires and began interviewing and photographing the Argentine Irish Diaspora. Over three months he met with all the Argentine Irish organisations of the city and explored the vast farmland areas of Buenos Aires Province. The Irish Embassy of Argentina was instrumental in making introductions on his behalf and he returned to Buenos Aires in 2010 to exhibit the work under the title
Encuentro-A Gathering
. During this time he revisited many of the places and people he had met on his previous trip and also travelled to other locations in the province surrounding Buenos Aires. His exploration of contemporary life of the Argentine Irish Diaspora incorporates immigrant letters from Argentina to Ireland from the 1860's.
David Monahan's series Leaving Dublin is a photographic tribute to the courage and efforts of those who have left their homeland. For over two years now, he has been capturing emigrants as they prepare to leave Ireland in search of better opportunities abroad. His images have a heroic touch, as if to celebrate the person, to show they are full of pride, full of dignity, that they are strong, upright and confident. In this sense, the exhibition Living-Leaving brings together two strands of one and the same story, and reminds us that the intensely personal decision to emigrate will not only dramatically shape the future lives of those who leave, but also has a huge impact on those left behind.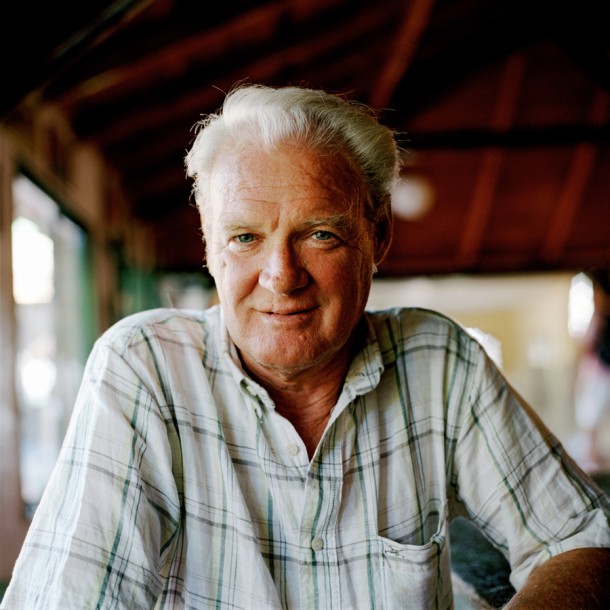 Maurice Gunning
Maurice Gunning is an Irish photographer based in Dublin and Limerick. He is currently Photographer in Residence with Dance Ireland for 2012. As part of this residency there is an exhibition at Dance House, Dublin incorporating earlier dance work created at the University of Limerick with Mary Nunan and Mary Wycherly. In 2006 Maurice was invited by the Irish World Academy of Music and Dance at the University of Limerick to be the Photographer in Residence and a permanent exhibition was opened there of his work in 2010.
Maurice was grant funded by the Irish Heritage Council from 2006 – 2009 to document Ireland's Traditional Boat Heritage. This work has been exhibited in The Cultural Centre Athens, Greece in 2009 and the Hunt Museum, Limerick in 2010. Maurice has also worked in Belarus with the Burren Chernobyl Project and this work has recently been exhibited in Dublin this year and in Minsk in 2011. In 2010, Maurice worked as cinematographer in Chile on the mining documentary, The Chile 33 which received a worldwide release through Off the Fence Distribution.
Encuentro – A Gathering, Photographs of the Argentine Irish Diaspora has been exhibited in the Ffotogallery, Wales and in the Centro Cultural de Recoleta, Buenos Aires and will make it's Irish premier in the National Photographic Archive in this year's PhotoIreland Festival.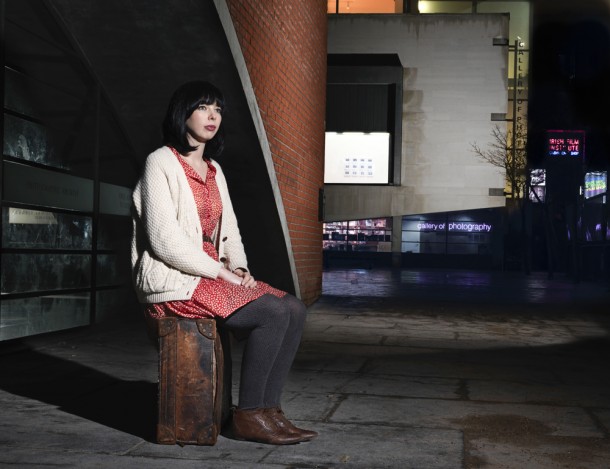 David Monahan
Since graduating from Art College in 1997 (IADT, Dun Laoghaire) David Monahan has been working for a number of cultural organisations in and around Dublin, most notable the National Library of Ireland, the National Museum of Ireland, the Gallery of Photography, and the National Photographic Archive.
David's 'Leaving Dublin' project has been featured in the New York Times, the Irish Times, Irish America Magazine, the Irish Examiner, R.T.E. News Live, Sunday Tribune, C.B.S. News New York and Wall Street Journal online. The project is currently screening worldwide as audiovisual projections. The projection locations include Alabama, Melbourne, Toronto, New York, Brittany, Sao Paulo to name but a few. David has also been featured on the cover of Source Magazine and Circa Magazine Gallery. His work has been exhibited in the Gallery of Photography, the National Photographic Archive and the MadArt Gallery.
Info
Opening day: 7pm Thu 5 Jul
Dates: 6-22 Jul
Opening hours:
Mon to Sat 10am-5pm
Sun 12-5pm
National Photographic Archive (NPA)
Meeting House Square, Temple Bar, Dublin 2