Close to Closure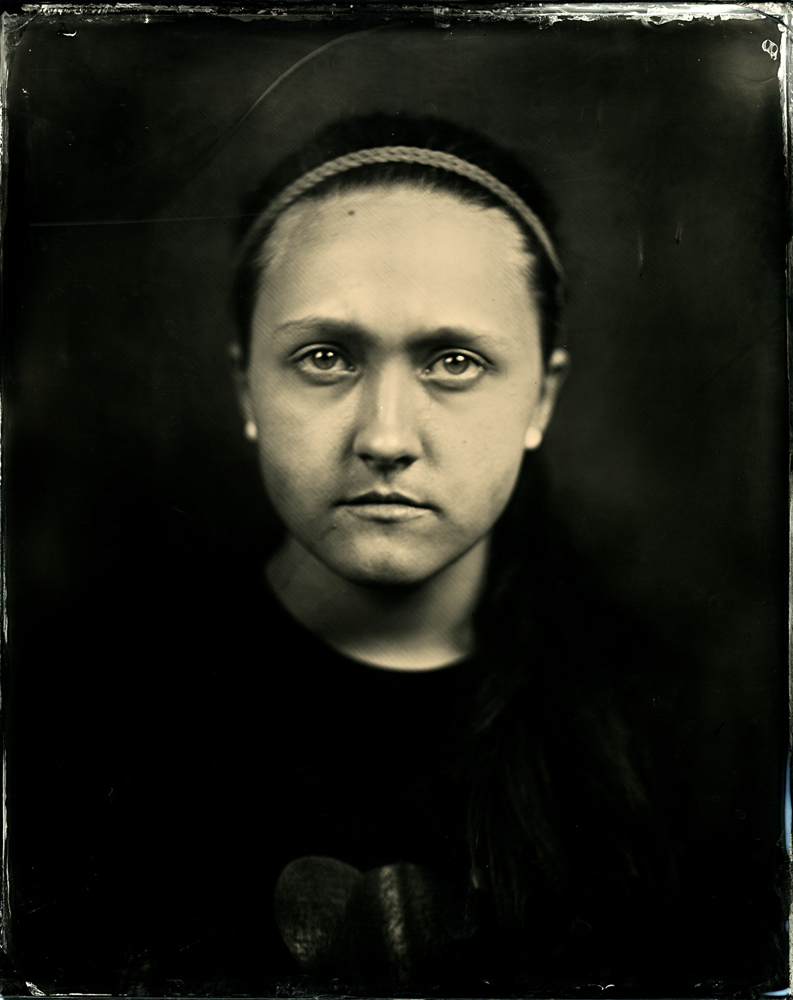 Close to Closure opens up a range of perspectives on the contemporary world of an eclectic group of photographers living and working in Dublin. Encompassing a variety of techniques, styles and personal preoccupations this group show is characterised by its vitality and variety. The subject matter ranges from the highly personal to the almost political.
Close to Closure brings together a group of award-winning photographers from different backgrounds and nationalities who first came together in NCAD in 2009. Since then this loose collective – comprising individuals from Ireland, Poland and Romania – has continued to support individual and collective endeavours and provide a platform for the exchange of ideas, projects and information.
Close to Closure is our first time exhibiting together.
The photographers
Artur Sikora, Hugh McCabe, Fiona O Donnell, Sharon Murphy, Monika Fabijanczyk, Calin Ploscar, Jeanette Lowe, and Rebecca McGetrick.
Artur Sikora
Artur is a photographer based in Dublin. He uses traditional film based techniques as a form of expression. His image 'Film House' was selected for black and white photograph of the year in 'Time' category in 2011.
'Urban Stories'
'Cloudy and often rainy streets seem to have a mysterious power of attraction. Visual perception is getting stronger and more absorbent. Maybe it's just the imagination but it's very inspiring. It's like stills from film. Every step brings a different scene. All you can do is wait to see what happens next. Dublin is a place full of surprises. Each corner never looks the same.'
Simply- streets of Dublin
www.artursikora.com
Hugh McCabe
Hugh is a photographer and lecturer from Dublin. He completed the certificate in Photography and Digital Imaging at NCAD in 2010 and is currently studying on the MA, Art in the Contemporary World (also NCAD). He has participated in a number of group photography shows and his first solo exhibition, Traces Of The Real, took place at the Fumbally Exchange in April of 2011.
He is currently working on a project involving taking extended time exposure photographs at theatre productions. The camera is set up in one position for the duration of the play and a sequence of exposures made, each of which is the length of the act. The idea is to explore how events and experiences that take place over time can be compressed into discrete visual representations.
www.tracesofthereal.com
Fiona O'Donnell
Fiona has a background in Social Anthropology and Social Research. She is particularly interested in documentary photography, visual anthropology and environmental portraiture. After completing the NCAD certificate in photography she has continued to Griffith College and is in the process of completing the diploma in photography.
'Something About Mary'
This project follows Mary over a few days during which she carries out her everyday duties and work on her farm in Dromore West in Sligo. Mary and her family are almost self-sustainable, she grows, makes, mends and fixes everything she can. Nothing is thrown out because it may come in useful someday. She has hens, cows and the occasional pig, and an array of sheds for tomatoes, onions and turf. She lives in a tightly-knit rural community where there is a growing interest in living self-sufficiently off the land.
Sharon Murphy
Sharon has a background in theatre, mediating performance and public art. Recently she has combined that experience with a developing practice in photography which she studied at NCAD and IADT.
'An Actor Prepares'
These are a series of images which go behind the scenes of Irish Theatre. They follow Irish actor Cathy Belton as she prepares to go on stage.
Monika Fabijanczyk
Monika is a photographer and architect based in Wicklow. Her country of origin is Poland. She studied photography at NCAD and has had her work exhibited in Ireland and the United Kingdom.
She is currently working on a project involving a wet plate collodion technique. Wet plate collodion was invented in 1851 and is a labour intensive process of creating images on glass with the use of special chemicals and a large format camera.
As the technique requires long exposure times, it gives the possibility of recording the main features of the sitters face, without temporary emotions or quickly passing expressions. This extended moment if time is best reflected in the eyes of the sitter. The strength of the look is one of the most striking characteristics of these portraits.
Monika is trying to identify the personality of the sitter through the record of their unique visual features.
www.monikafabijanczyk.com
Calin Ploscar
Calin has a background in Architecture but a passion for photography. After studying photography at NCAD he has developed an interest in Semiotics, The Abstract and Zen Art.
'Slices of Life and Time'
This is a group of images put together, with the intention of exciting and inspiring people towards Zen Photography. 'Slices of Life and Time' represent a journey through life. Using Photography we can slice time, by remembering a few very important moments. Zen Photography is more a state of mind than art. Zen is "mindfulness and meditation, immersion in a state of being where meaning is found through simplicity"  'The Zen of Creativity' – John Daido Loori.
In my work, the closest Zen art to photography is Haiku or Zen poetry which is devoted to Symbolism.
"An ancient pond, A frog jumps in, The sound of water." Basho (1644-1694)
Haiku does not give meaning, it gives us only objects or images that we use to create meaning. It is up to the reader to come with a proper response. Like Zen Arts, Zen Photography is depending on the viewer's perception and involvement in the creation of meaning – "At first glance a photograph can inform us, at second glance it can reach us." Manor White.
www.calinsphotography.com
Jeanette Lowe
Jeanette is a contemporary photographic artist who was born and lives in Dublin, Ireland. She has had work exhibited in the National Portrait Gallery London (Taylor Wessing Portrait Photography Prize 2010). Her 'life Imitating Art' series of photographs was exhibited as part of PhotoIreland 2011.
Over the years she has pursued a love of photography while having careers in communications, marketing, and digital media. She studied photography and digital imaging at NCAD, and holds an MA in Creative Digital Media from DIT.
She is currently working on a number of personal projects that explore her love of candid and real life reportage photography and is very interested in exploring the photograph and its relationship with other art media.
'Vantage Point'
'Vantage Point' is a series of photographs which records people going about their everyday life using vantage points that add a surreal and almost painting like quality to the images. There is a voyeuristic nature in these photographs that adds a sense of intrigue and interest.
www.jeanettelowe.ie
Rebecca McGetrick
Anxiety, loss, fear and exploration of the self are recurring themes within Rebecca work, she deals with the emotional consequences of death and grief while exploring in detail the lasting aftermath of these life changing experiences.
Rebecca is a Conceptual Art Photographer based in Kildare. She has studied both photography and fine art, and her work blends these two mediums to create thought provoking images which are meticulously planned and researched. Her work has been exhibited at Galleries in London and Ireland.
'Stop All the Clocks'
These are a collection of narrative pieces based on the poem 'Stop All the Clocks' by WH Auden. The objective is to give visual interpretation to the words and to deconstruct them into simple forms.
Each image is sequential and has a title taken directly from the text of the poem.
www.rebeccamcgetrick.com
Info
Opening day: 6pm Wed 4 Jul
Dates: 5-10 Jul
Opening hours:
1-7pm daily
The Back Loft
7/11 Saint Augustine Street, Dublin 8