Adrian Reilly, Several Distances at Once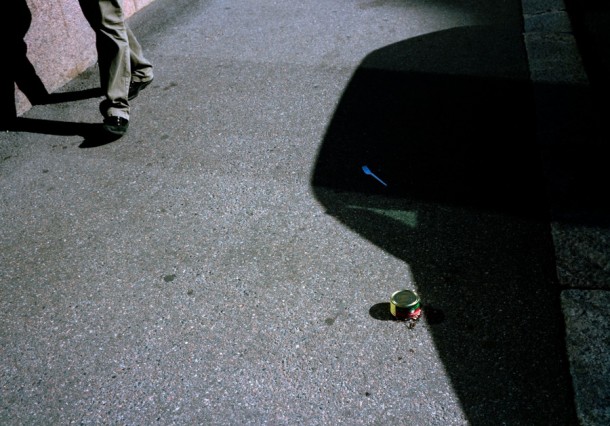 This exhibition is concerned with global consumption, situational happenstance and the migrations of both humans and the inanimate. The objects depicted are that of mass production and consumption, suggesting narratives of the everyday. The work is influenced by the Modernist conception that everything is connected, that the residue of invisible social relations is found in urban detritus and that photography, rather than containing definitive narratives – due to its supposed veracity – is merely a catalyst for a multitude of subjective possibilities, which suggest the myriad hybrids of human relations.
Adrian Reilly
Adrian Reilly is a photographer, writer and lecturer based in Wicklow. He recently completed a Master of Arts by Research which focussed on Surrealist Photography and the Everyday, both of which are strong influences on his practice. Presently, he is working on a number of projects which will be exhibited in July: Several Distances at Once in Monster Truck North and Inland in the Lighthouse, Smithfield. Reilly is a member of the historical processes group Chasing Shadows and will exhibit in the Centre for Creative Practices. Adrian is also currently involved in a research collective with Wicklow County Council addressing the relationship between Art and Politics, which will come to full fruition in September and lectures 'HIstory and Theory of Photography' in IADT.
Info
Opening day: 6pm Thu 5 Jul
Dates: 6-28 Jul
Opening hours:
Tue-Sat 12pm-6pm
North of Monster Truck
Monster Truck
4 Temple Bar, Dublin 2