Helena Tobin, A Space Between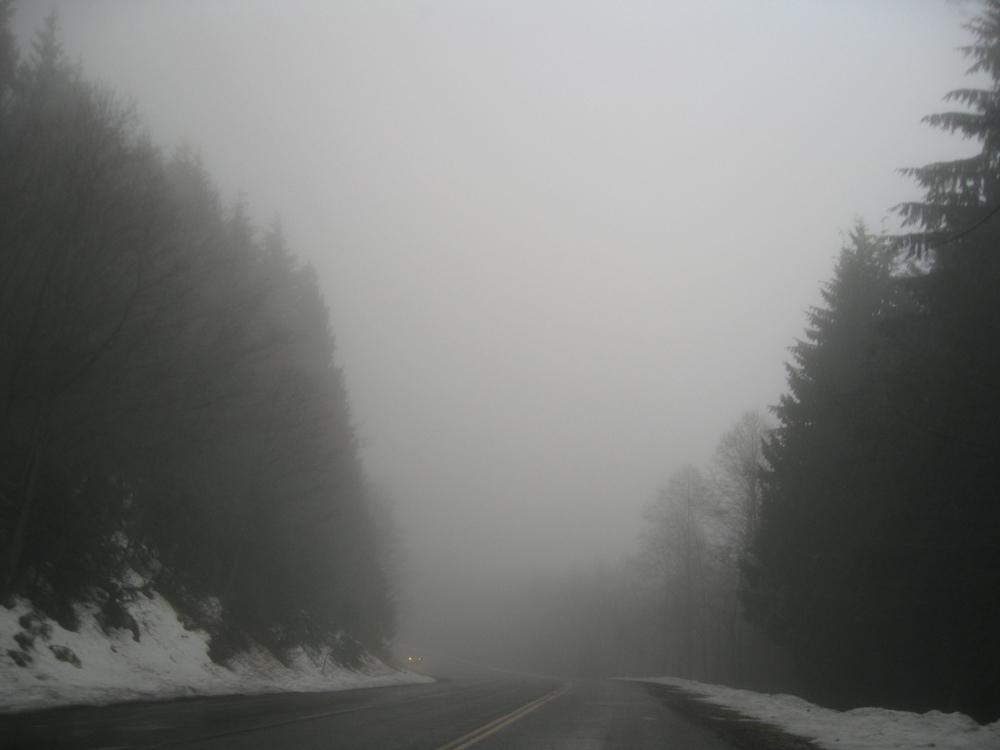 Who is standing just outside the frame? What might we see if the mist cleared? Where are these places that seem so familiar but are impossible in their strangeness?
Questions form along this vein while looking at the work of Helena Tobin, whose photographs create landscapes not only poignant for their natural beauty, but for the ambiguous tensions we, the viewer, are allowed to bring to their reading.
Dealing with notions of the Sublime – a term now laden with much theoretical and historical bias, Tobin's work is essentially experiential; what is it that we bring to a piece, and how then are we met in return? The subjectivity of the aesthetic encounter is a prevailing feature, in that the meaning of these images comes as much from what they contain as what they allude to. Acting either as a means of regression into memory or a departure point for a new imaginative experience, they are images whose space it is possible to occupy, and in this occupation we can take time to pause and observe, and be impressed upon.
The spaces are incredibly stark in their ambiguity; are they mysterious or sinister, beautiful or desolate? They are defined in being filled with the stuff of our own interiority, and unflinchingly absorb and articulate for us the in-between quality we all of us undergo as part of our daily lives; at what point does light become dark, and can the dark be avoided?
Curated by Donna Kiernan.
Helena Tobin
Helena Tobin is currently enrolled in the MA in Visual Arts Practices (MAVIS) programme in IADT based in The Lab, Dublin.  She previously attended Crawford College of Art & Design, Cork. She has exhibited in both the Crawford & Fenton Galleries as well as the West Cork Arts Centre.  This is her first solo show.
Her work deals with the psychology of space and the sublime. "I want the viewer's eyes to linger and wander into the pieces, to imagine, to dream or remember." A sense of mystery, ambiguity and the unknown are central elements in her work.
Info
Opening day: 7pm Fri 20 Jul
Dates: 17-29 Jul
Opening hours:
Mon to Fri  10am-1pm and 2pm-5pm
Sat & Sun 12–5pm
Signal Arts Gallery
1 Albert Ave, Bray, Co. Wicklow