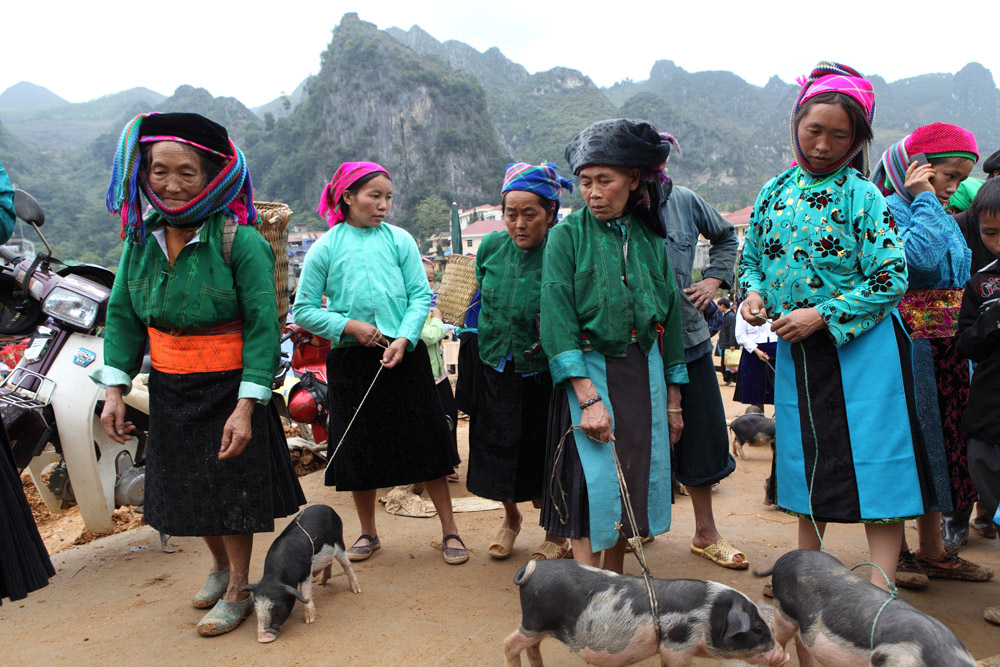 "The Hmong migrated over the border from China into Vietnam, Laos and Thailand some 300 years ago. They inhabited whatever mountainous land was available and worked out ways to survive in some of the most inhospitable, but beautiful, territory in the country. They are a hard-working people, who largely keep to themselves, except when trading or visiting local markets. Most adult rural Hmong speak limited Vietnamese, so their capacity to trade and fully interact with the majority population is limited."
Ethnic minority groups in Vietnam make up 14% of the country's population of 86 million. National poverty levels in Vietnam have dropped dramatically from over half of the population in 1993 to around one-tenth today. Yet more than 80% of the one million Hmong people live below the poverty line. In response, the Vietnamese government has rolled out Programme 135 to tackle poverty amongst ethnic minorities. The programme is supported by Irish Aid.
Frank Miller
Miller received funding from the Simon Cumbers Media Fund in 2011 to travel to Vietnam and document the lives of the Hmong people, one of Vietnam's most poor and isolated ethnic groups. The photographer visited families, schools and education projects in the remote town of Dong Van, close to the border with China. His exhibition showcases the daily lives of the Hmong people, particularly school, community and family scenes.
Info
Dates: 2-15 Jul
Opening hours:
Mon/Wed/Fri/Sat 9am-6.30pm
Thu 9am-8pm
Sun 11-6pm
Dublin Central Library
Ilac Centre, Dublin 1